Dahab offers you many activities,
from the sea to the mountains
Dahab and its surroundings offer you:
Mountains & figurative erosion
….. All ingredients for wonderful tours and fun activities
Beautiful reef
Dahab is surrounded by a
beautiful reef, in the shallow
water until the reef you can
easy swim and snorkel,
just fine for the kids !
Diving
many dive sites are easily
accessible, beautiful diving
excursions by boat!
your dive certificate in 5 days!
also freestyle diving in Dahab!
Surfing
Asalah Beach is the best place
for advanced surfers,
for surf training the Laguna is
more suitable and also a great
swimming area for little kids
Snorkeling
a real must are next snorkeling excursions:

the Blue Hole
the Three pools
Gabr el Bint
glassbottom boat
boat trip to the islands
Beautiful nature trails
nature shows much variation and is overwhelming! :
mountains, oases and canyons.
brilliant colors of rocks and sand,
erosive figures worn out in the
rocks by the elements
NABQ – mangrove forests
Cultural excursions
the following cultural sites you should have seen:
the Katharin Monastery
or Mount Sinai (at sunrise!)
Jerusalem,
the world wonder of Petra
Pyramids and Luxor
Go out
hiking in the mountains
take a mountain bike
let a camel do the work
take a boat and let you sail along the coast
Go to a pool
Bedouin Moon, free and well suited for children
Daniela Village, free and excellent to spend a whole day, go there by horse or camel
Tired of all the activities?
grab a book…
go to the roof terrace…
take a lounger and…
enjoy the tranquility and the
most beautiful view of Dahab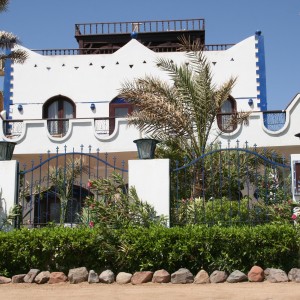 welcome in the
STAR OF ASALAH
we hope to receive you here soon
and make your holiday unforgettable
Mohammed, our manager,
will accommodate you 7 x 24h
with all your wishes and questions
For more information, please use the contact form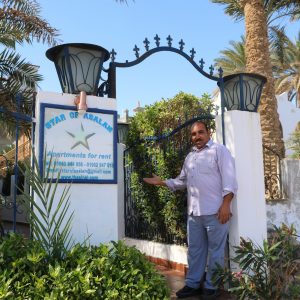 Tips and advice
Diving
as an experienced diver you can use your own equipment. A local English speaking instructor can be hired
Equipment
is for rent at any diving school
Dive schools
The language is English. If you English is not that good, you can usually find an instructor who speaks your native language
Surf lessons
You can take in the Laguna.
Kite surf lessons
are also given in the Laguna. An alternative is the 3 day course in the Blue Lagoon.
Snorkeling
for snorkeling is a good sitting and closing mask most importantly. You also need water shoes or flippers
Swimming
you can do anywhere in the sea for the reef. You do this with swimming shoes or flippers
Swimming pools
at various hotels in Dahab there are swimming pools that can be used for free or for a small fee.
Seawater
the seawater is 28 ° in the summer and in the winter it cools down to 21 ° excursions you can arrange on the spot with the manager Mohammed.
Excursions
you can arrange on the spot with the manager Mohammed.
Safaris
can be organized as you like, our manager will arrange for you what you want.
Diversen
Our manager can help you.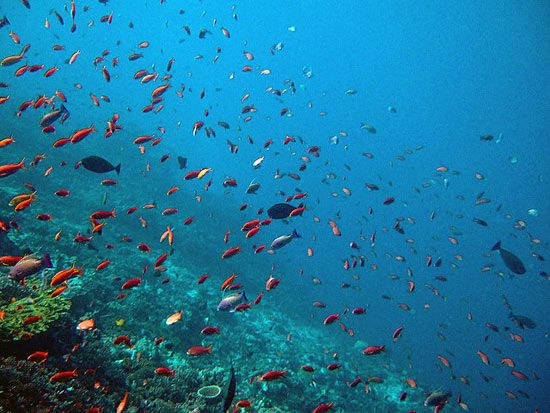 Star of Asalah
Asalah Beach

Asalah-Dahab
South Sinai
Egypt
T. 06-621261523
YouTube