Fancy a luxurious apartment in Dahab?
at the gulf of Akaba – Egypt
The ideal place for surfing, kiting, diving, freediving, safari and relaxing.
Read references from our guestbook

" From the house you step into the water with the snorkel on to enjoy the underwater world. Camels at the door, you ride them to the pool. Shopping on the boulevard, on a terrace along the water. For the kids and us a super holiday! "

" Great Holiday again!" on the most beautiful spot of Dahab with a bright blue sea in front and from the roof terrace a fantastic view on mountains and sea. After diving, relaxing in the garden. My super successful diving holiday starts there. "

" there is so much possible!! today breakfast service, tomorrow night BBQ, Wednesday riding on camels, a day later safari into the desert, a boat trip or just swimming and snorkeling or relaxing on the roof terrace. See you next year! "
Get an impression of the location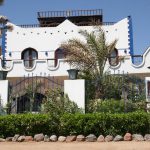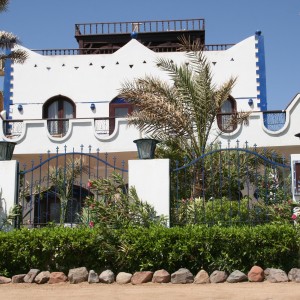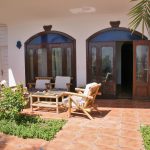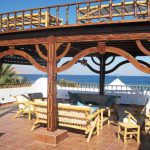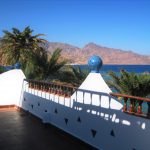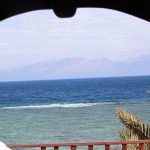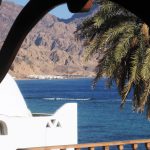 CHECK-IN / -OUT
direct access to apartment from the moment of arrival to departure
MANAGER
service 24/7:
provides information/
cleaning/maintenance/
transport/excursions
AIRCO
Air conditioning in all sleeping and sitting room(s).
Mosquito net present
KITCHEN
equipped with:
eat and cookware
induction hobs
5 pers. dining table
BATHROOM
facilities:
washbasin, shower,
bidet and
second toilet
BEDROOM
2 bedrooms
1 with double bed
other 3 single beds
3-piece wardrobes
OUTDOOR
200 m2 roof terrace
with sun and shade
sunbeds and seats
beach and sea
AMBIENCE
oriental style
warm atmosphere
colorful decoration
bow passageways
beautiful tile flooring
SPACE
surface 80-90 m2
2 bedrooms 2 toilets,
bathroom, lounge
and kitchen
garden or balcony
GARDEN
use of the garden
is for apartment 1
has two terraces
one in the sun
one in the shade
ROOF TERRACE
used by all guests
2 pergola's with
tables and seats
8 sun beds and
kitchen and shower
APARTMENT 1
on the ground floor
with sea view and
use of the garden
with the terraces.
APARTMENT 3
first floor with
full sea view
large balcony
with seats and table
APARTMENT 4
first floor behind with
views of Asalah,
mountains, palms,
sea from the kitchen
APARTMENT 2
ground floor behind
in use of our
manager Mohammed
SNORKELING
beautiful places for snorkeling: the Blue Hole, the Three pools and everywhere before and on the reef.
DIVING
Dahab has many beautiful dive sites like the Blue Hole, the Bells and many others accessible by car or boat.
KATHERIN MONESTARY
a visit to the Katharin Monastery is an impressive and rewarding experience.
MOUNT MOSES
the ascent of the Sinai Mountain is a sporting challenge and the sunrise unforgettable beautiful.
OASES
the oases of the Sinai are situated in the by erosion sand-filled gorges between the mountains (wadis).
CANYONS
you can find gorges with beautiful colors and rock formations, some have difficult downhills and uphills
MOUNTAINS
on mountain tours you see beautiful coloured cliffs and artfully formations formed by erosian
COMBIS
you can choose to visit all these interesting places in 1- or more days trips with 4WD or camels
PASSPORT
a valid passport is
required, even for
newborn babies.
required validity
on return: 6 month
VISA
visa available in the arrival hall of the airport at the bank counters
costs: 25$ or 25€
VACCINATIONS
are not obligatory
for Egypt
some are advised
by national
institutes
CURRENCY
1 Egyptian pound value 0,055 euro
1 euro = 18 Eg £
~ 12 ATMs in Asalah/Dahab
TRANSFERS
transfers will be
arranged for you
on arrival and departure
CLOTHING
on excursions
in summer time:
covering clothing
in winter time:
a vest or jacket
MEDICATION
in case of specific drug use
is a medical passport advisable
WHAT TO TAKE
coffee pads and
for excursions:
flashlight and sneakers
or walking shoes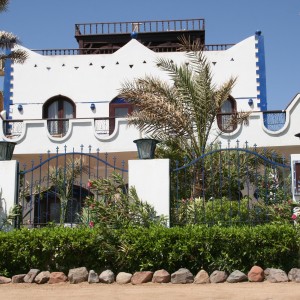 feel at home
in the
STAR OF ASALAH
we hope to receive you here soon.
Mohammed, our manager,
will accommodate you 7 x 24h
with all your wishes and questions
For more information, please use the contact form